InsuredHQ Essentials is an advanced and comprehensive pay-as-you-go solution for SME insurers, brokers and agents. Other systems will give you a CRM and maybe billing capability. InsuredHQ Essentials is a full policy, client, accounts and claims management system that includes document production and trust accounting. Take advantage of document templates and our easy policy class set up to make huge cost savings and increase business efficiency.
Cost: Set up USD 5,000, Monthly fee: USD 1,000 or 10% discount if paid annually in advance.
InsuredHQ Essentials gives you everything needed to run your insurance company, brokerage or agency by providing a complete end to end application, policy, financial, and claims insurance management system.

InsuredHQ Essentials has default policy classes set up that can be tailored to meet your specific needs. Using our default documentation templates, we can have you up and running, fast. You still get the benefit of the InsuredHQ platform allowing management of quotations, new business processing, policy endorsements, cancellations, lapses, and renewals. This includes all financial aspects of an insurance transaction, including premium, taxes, subagent commissions, and insurer/reinsurer premiums and taxes.

InsuredHQ Essentials is fully integrated with Xero (www.xero.com), the online accounting system, removing all double handling of accounts data to give you a very powerful insurance software solution at a fraction of the cost of an enterprise system.
Schedules

Invoices

Closings

Statements

Bordereaux
Quotations

New business

Endorsements

Lapses

Cancellations
Policies

Lines of Business

Accounts

Claims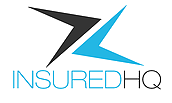 Policy Lifecycle Management
Claims Lifecycle Management
Reporting
Insurance related debtor/creditor transactions
Default policy classes and Lines of Business
Default document production